Hello everyone! What we would like to gather here are three pieces of information so that we can put together a survey of what all is out there hardware-wise within the PC-98 and PC-88 Scene.
1. What PC-88 or PC-98 machines do you own?
2. What is your location in the world?
3. Please post any images you would like to share of your hardware.
I'll start this off.
I own a PC-98 DO and a PC-9821 Ce2
I live in the United States (Georgia)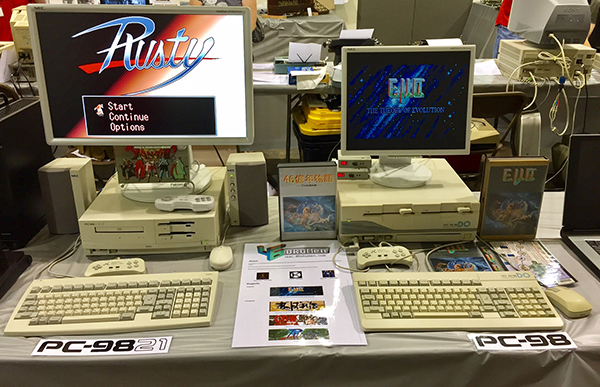 Larger Size
Pictured above is an photo of both systems displayed at this years VCFSE 5.0 (Vintage Computer Festival Southeast) showcasing two finished fan-translation projects, Rusty and EVO: The Theory of Evolution.